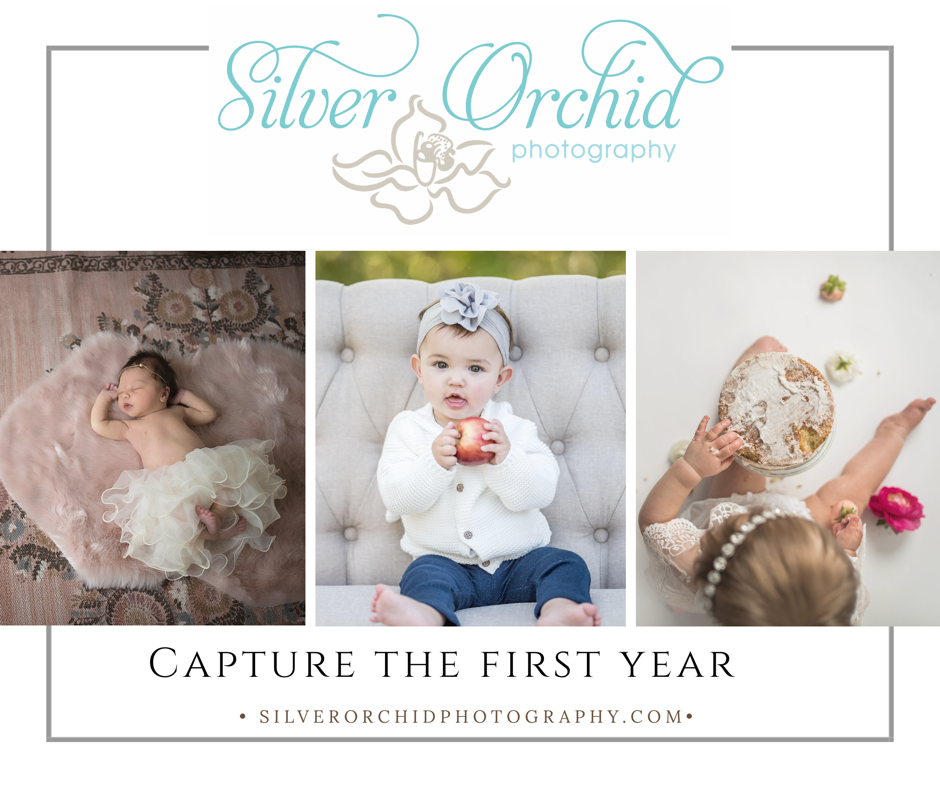 The first year of a baby's life brings so many changes for them and for your growing family.  In order to capture all of the big milestones, Silver Orchid Photography is now offering a way to bundle the year.
Choose ANY 3 sessions $1320
Maternity (recommended 36-37 weeks, on location preferred)
Studio Newborn (baby only, siblings/family/lifestyle are additional)
New Family Session (any time within the first year, on location only)
Sitter Session (6-7 months when baby is sitting independently, on location or in studio)
Cake Smash  (celebrate baby's first birthday, on location or in studio)
Payment schedule
All session include ALL digital images and a $50 product credit
50%, non refundable retainer is due at booking, The other 2 payments will be due the day of your scheduled session.  Baby's sessions must be scheduled within first year.
Contact me to schedule