Cool Yule at the Barn at Moyo, Skippack PA
I am so excited to offer a full on Christmas experience this holiday season!    Santa will be back, I will be offering 4 set designs for you to choose, and even more fun for the kids!  I have decided to move to the beautiful barn at Moyo so I can give you an amazing rustic, serene setting for the sessions.  Check out last years Holiday Event for an idea of what will be offered!
Choose from 3 dates!
Santa sessions and other holiday setups  will be offered on November 18th, 19th, and December 2nd.
Choose from 4 set ups!
I will be working with a set designer this year to offer 4 one of a kind set ups for your sessions.  Nov 18th and 19th will offer 4 setups including the same wonderful Santa from last years event and the little blue truck will be back outside!  There will be crafts and refreshments to enjoy and it will be festive and fun for all ages.  December 2nd will have 3 setups including Santa, and will be more low key and all indoor.  See below for the 4 set designs ideas.. and pricing for each.  I will share sketches and inspiration for the sets as we fine tune the concepts!
1.  The amazing Santa!
This Santa was so amazing with the kids last year that I have had him booked since last Christmas!  He really is second to none and will surely not disappoint!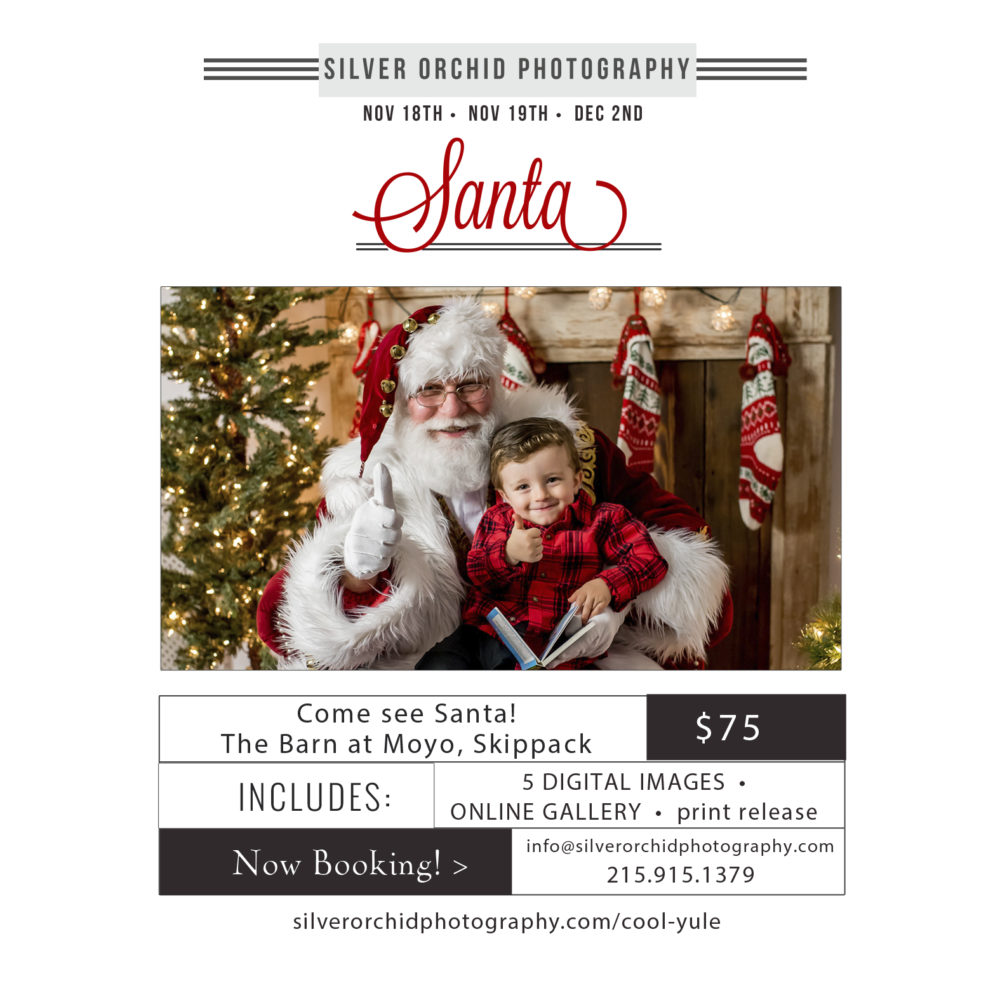 2.  Christmas with the Little Blue Truck!
The little blue truck is gorgeous against the beautiful red barn and wooded setting.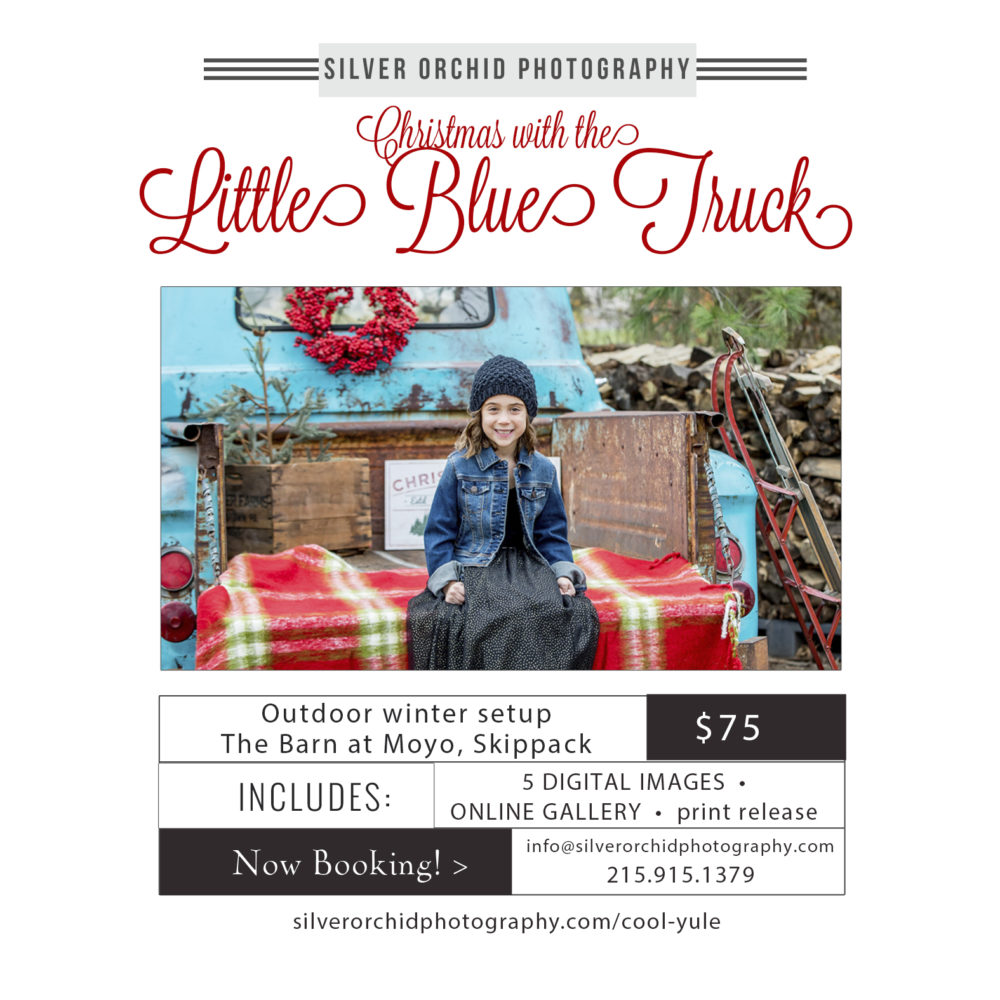 3.  Merry & Bright!
Classic, traditional, whimsical and fun will be the inspiration for this set.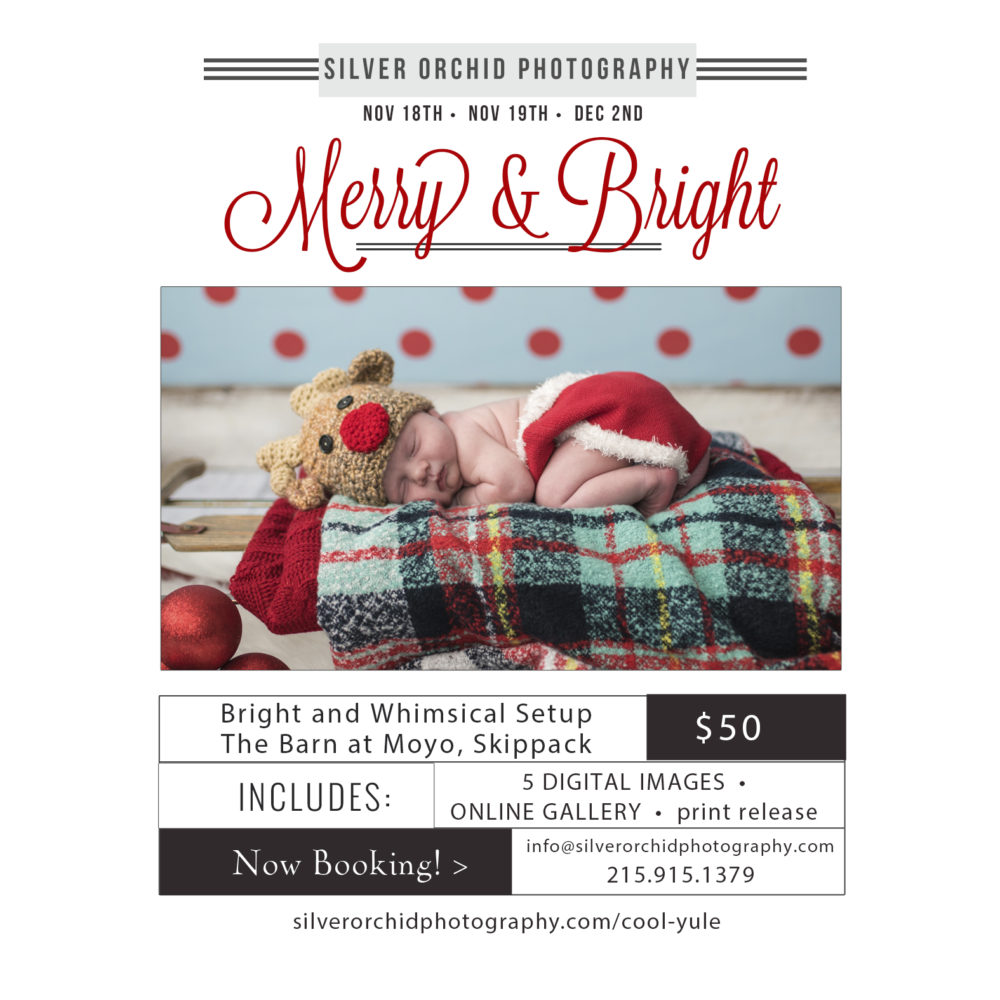 4.  Winter Wonderland!
White on white on white.  I wanted to include one set that could be more versatile…more wintery and not so much Christmas.  This set will offer a big comfy white couch which will be perfect for a quick  family photo.
What should you do next you ask?
Well…its simple… 1.  decide which date you can make it  2.  decide which set ups you want to use and then
click here to ———–>  BOOK NOW!
Choose any number of sessions you want!  Book all 4 sessions and save $25!  Booking now will reserve your time, payment is due the day of the event and is CASH ONLY.
Don't hesitate to contact me with any questions about the event!