What To Expect From Your Family Photography Session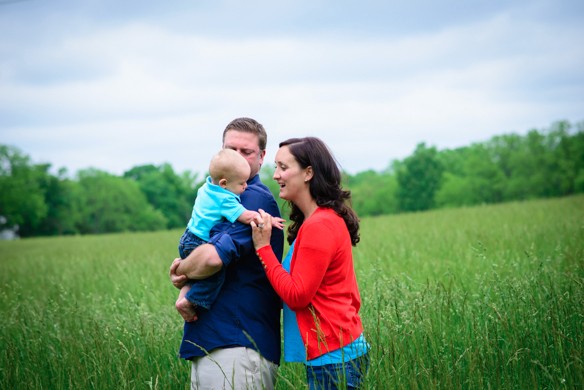 My family and children photography sessions are relaxed and casual and can be done in-studio or on-location. Because my goal is to capture the true essence of your personalities, I will rarely stiffly pose you or press the shutter only when you smile. With young children, I work from the beginning of the session on developing a rapport with them to draw out their personality. This results in portraits with many different expressions – not just smiles. Countless times, it is the very last shot that I take that truly captures the essence of my subject.
Sessions other than newborn sessions can last anywhere from 30 minutes to 1.5 hours. If children are involved, their age typically determines this. I don't typically schedule sessions back to back because I don't ever want a client to feel rushed. Because of this, we can take as little or as much time as we need. If you have particular "poses" or groupings in mind, or you have things you'd like to make sure I capture, we can talk about these prior to your session, and I will make every effort to get them. I will usually do those special requests near the beginning of your session while everyone is "fresh."
From that point on, I like to just go with the moment. Everything I do is custom, so I welcome your ideas for your session. I usually stick to fairly simple props (if I use any at all). So if you have something specific in mind, you are welcome to bring your own.
What Should You Wear?
I'm a BIG fan of color, and nothing makes photos come to life more than well-coordinated looks. A "coordinated look" is much more about being "put together" rather than being "matchy-matchy".
Let each individual be unique and more true to their personality! It will show in their images. I promise!
Just a few tips to keep in mind:
Limit prints in clothing to one person (maybe two people if it's a small print) and then base the rest of the outfits around that.
Find colors that work well with the print, ones that will accent the look.
Think comfort.
Keep your location, and how it relates to the clothing, in mind.
Think about how photos will look in your home.
Most Important "rule" — make sure the clothes bring out your individuality!
Family Photography What-To-Wear Suggestions
When it comes to family clothing – AVOID having everyone exactly matching. Complimentary colors and patterns in the same color scheme add so much more interest to a photo than having everyone look exactly the same. When everyone is dressed differently, it allows for each person's individual personality to shine through, and that's what we are trying to capture, isn't it? Pick 2 to 4 complimentary colors and then stick to that scheme as much as possible. Feel free to bring a couple of changes of clothing to your sessions. We can photograph as many clothing changes as you like for family sessions and older children. Layers work beautifully and can add dimension and additional color to the image.
Children Photography What-To-Wear Suggestions
Children are so fun to dress and the options are endless but you do want to remember that simple and fun should over rule frilly, fancy or too "matched".  You want to capture your child as they are in their normal everyday life, carefree and full of spirit.  Converse shoes are great, scarves, buttons, hats (awesome for boys of all ages), aviator/military jackets, chunky sweaters ,ruffles, buttons, scarves, hats, patterned/colored tights or leggings, leg warmers, funky boots, ties over a untucked shirt and jeans for boys.  I like unique and unpredictable clothing. Things don't even have to match, lean toward creating a look that almost looks like the child put together herself! You can put together any colors and pieces you like. In fact, sometimes putting things together that don't "match" adds the most interest to a photo!
I don't usually recommend more than one clothing change for toddlers (2 outfits total). Most toddlers do not like getting dressed or changing clothes, and this can change the mood or end the session very quickly!
What-To-Wear Style Guides
I've put a few "what-to-wear inspiration boards" together to give you a feel for the kind of seasonal, coordinated looks that work great for family photography and children photography sessions.  Click my pinterest board If you'd like to see even more inspiration!