Apples, Pumpkins, and more!
Come out to Hamilton Orchard for a fun filled fall day. The orchard features a pumpkin patch, apple orchard and (fingers crossed) if summer weather cooperates, a field of sunflowers too. So many options and so much family fun to be had for all. The blue truck will be on site for an added photo opportunity.
Come find the biggest pumpkin, the juiciest apple, and hop in back of the Little Blue Truck!
Fall Orchard Dates & Details...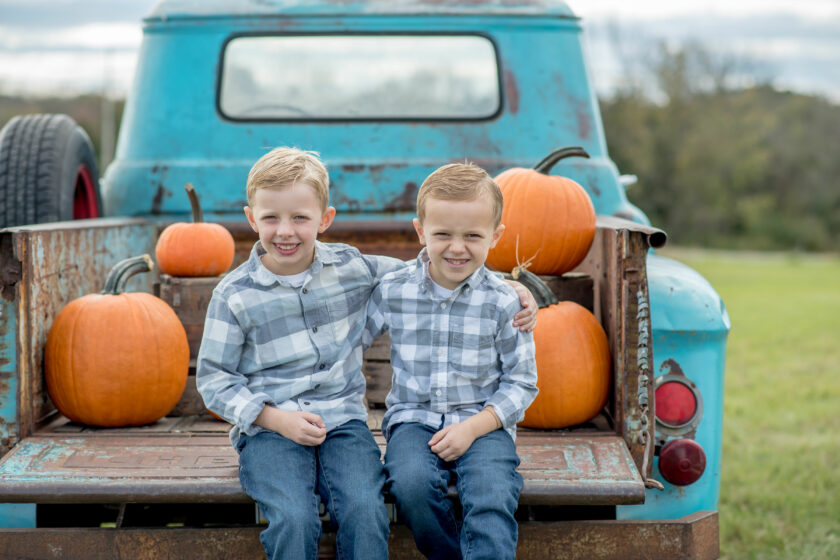 Every year, we strive to bring new and unique experiences to all of our seasonal offerings. This year, at the Orchard we are bringing the beloved Silver Orchid Blue Trucks to offer families yet another great place to capture Fall memories on the farm.
BRAND NEW THIS YEAR – All outdoor minis will have a built in rain date. The rain date for Fall Orchard Minis will be set for 10/1. We will do our best to hold the session and will call for weather (at our discretion) by the morning of 9/30. In the event of rain on both days, a credit will be issued. Credits can be redeemed for a future session dependent upon studio availability. Credit expires 12/31/23. Please remember, all session fees are non refundable and non transferable if canceled for any other reason than our inclement weather call.
Be sure to secure your booking today!