We can't wait to open our doors at the Silver Orchid studio once the world around us settles in the new normal! When we do reopen the studio, we will be taking precautionary measures to ensure the safety of you and your family! Check it out below: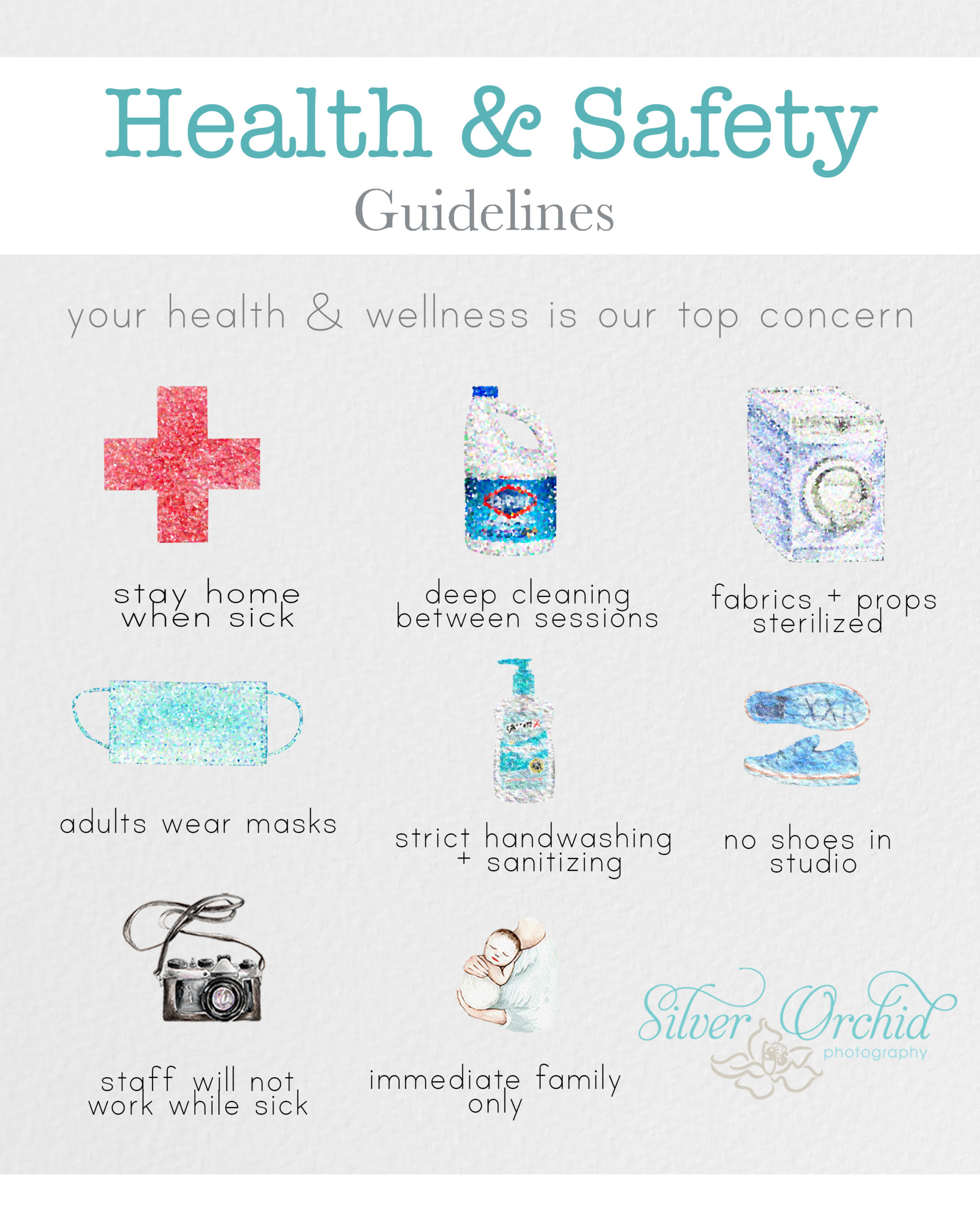 Asking clients to stay home when sick
 Deep cleaning the studio between sessions
 Sterilizing all fabrics and props between uses
 Wearing masks (adults)
 Handwashing and sanitizing consistently
 No shoes in the studio
 Staff will not work if experiencing illness
 Only having immediate family in the studio (besides staff)
I am looking forward to seeing all of you soon! You truly are the best clients!